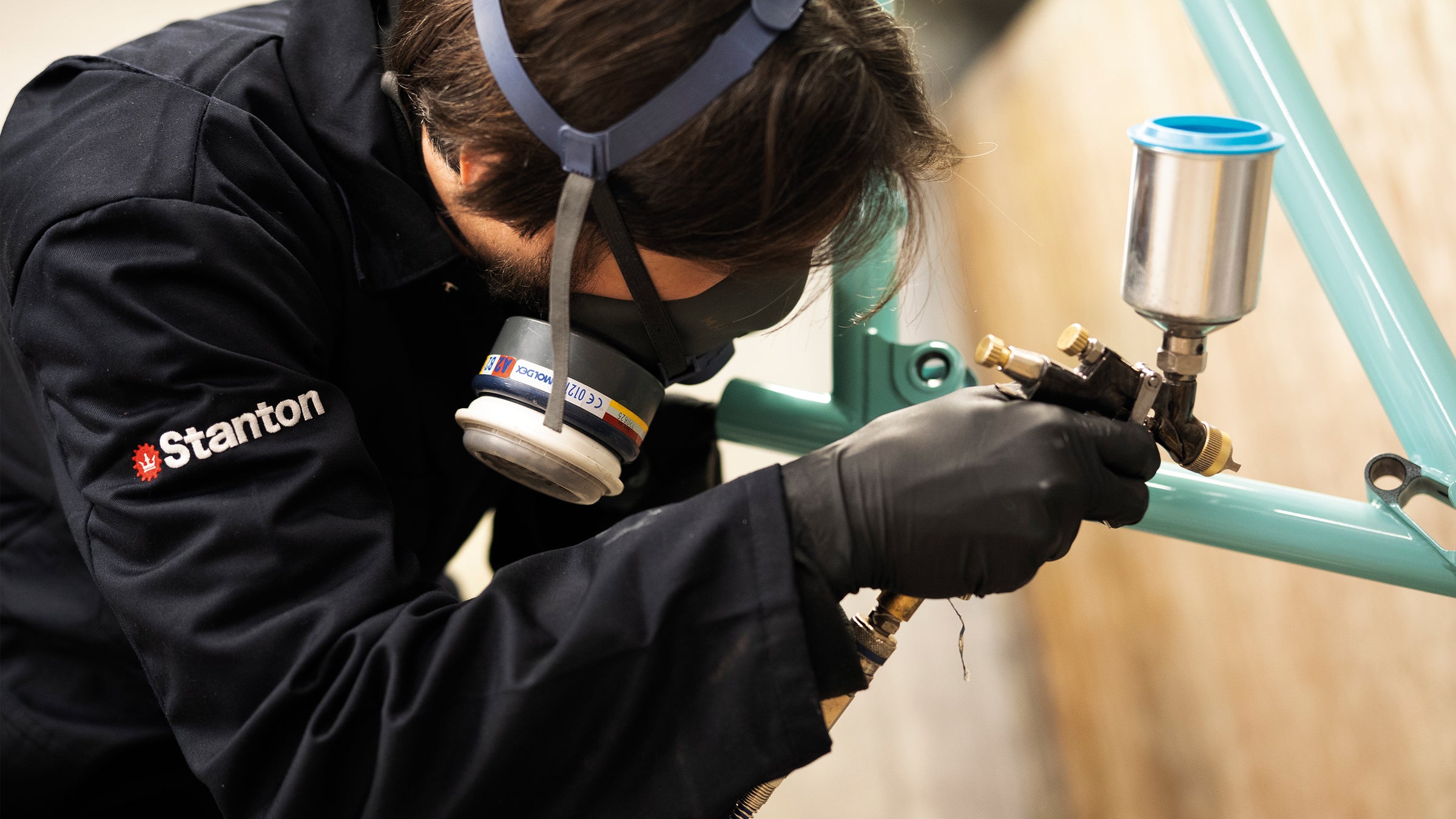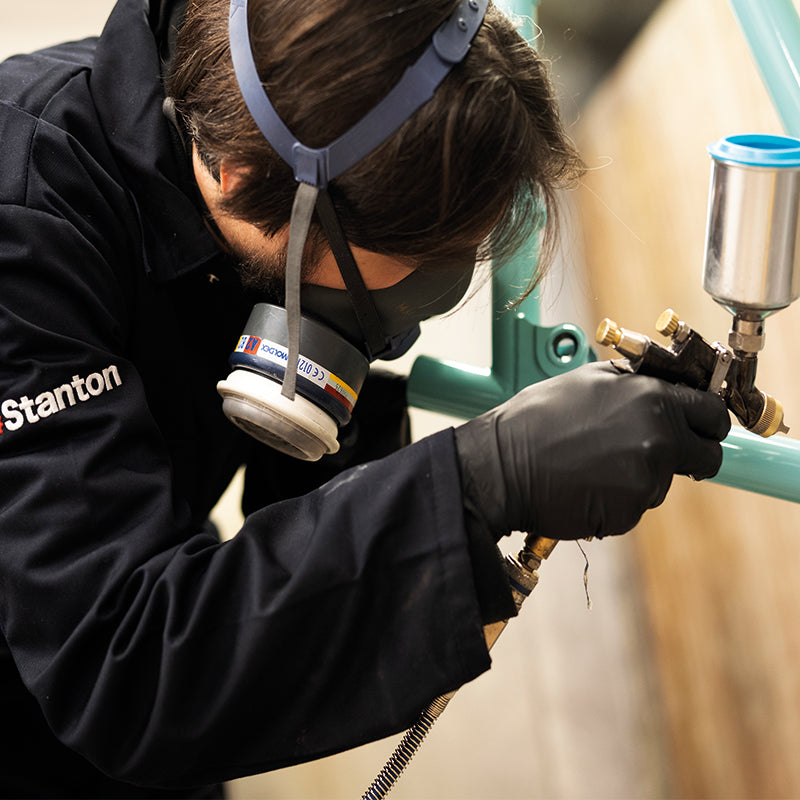 Ride the bike you want to ride.
Every Stanton is hand-built & hand-finished. Unique frames you can make your own.
Welcome to the new look Stanton store.
Our current stock is selling through quickly so if you can't see what you're looking for on the 'In Stock' page then just contact us. We have plenty of frames waiting to be painted and finished by us here in the factory. We'd love to create the perfect Stanton frame for you.
We're Built To Play
At Stanton we design, manufacture and finish off-road bike frames that inspire play, pleasure and the progression that naturally comes with it. When you buy a Stanton you join a worldwide tribe of riders who've been there, ridden that and understand that when you maximise the fun; everything else just flows.
Whether you want to develop skills or speed, confidence or creativity; a Stanton is the perfect tool to do it on.
The Geometry of Joy
Every one of our frames is designed and developed personally by Dan Stanton. His approach to geometry and engineering creates the signature playful character that gives a Stanton its uniquely rewarding ride feel.
Fabricators of Fun
All prototyping and manufacture is done either here at our Derbyshire, UK factory or by our specialist partners in England or Asia. We use steel and titanium (and a little carbon fibre), custom-drawn to Dan's specifications, because they are the optimum materials to achieve the balance between stiffness and suppleness we require.
Hand-crafted, hand-finished
Every single one of our frames, regardless of whether it was fabricated in the UK or Asia, is prepped and painted by us, by hand, here at our Derbyshire factory. It's why we can offer a bespoke service that makes our bikes stand out from the crowd.
Made for life
Our frames are made to last and made for life, wherever life may take you. We're very happy to offer a lifetime warranty and crash-replacement scheme because it's very rare they are actually needed!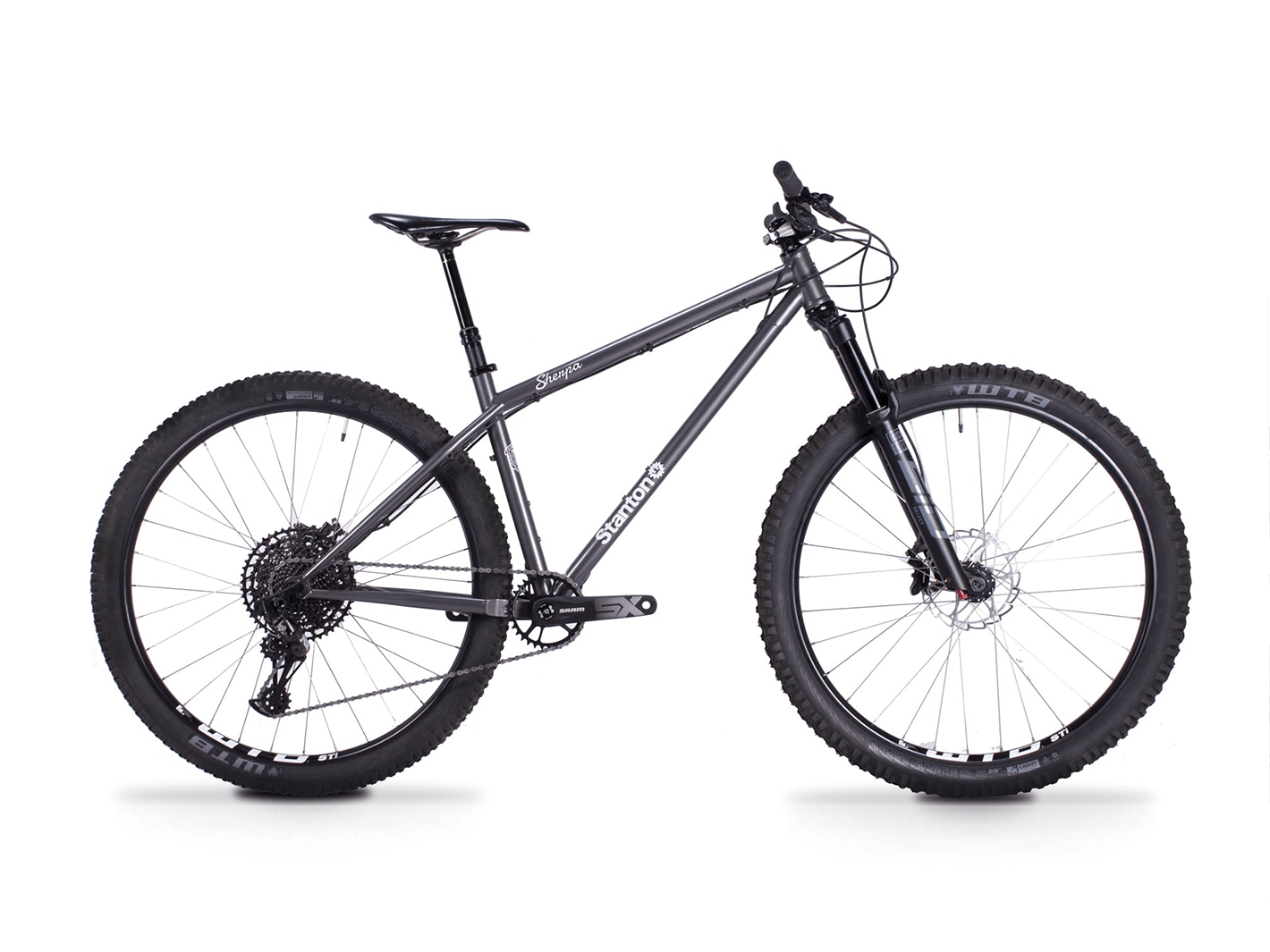 Not all tubing is created equal. The steel and titanium we use has custom wall thicknesses to achieve the perfect blend of suppleness and stiffness that give a Stanton its much-admired (and much-envied) playful ride feel.
Our 4130 steel tubing is uniquely profiled to match as closely as possible the feel of the Reynolds versions - very few people actually feel any difference. The aerospace-grade titanium takes everything to another level. Its lower density, superior durability, strength and compliance produce a ride feel like no other.
When matched with Dan's approach to geometry and obsession with reducing lateral flex it produces a pedalling efficiency that simply makes you smile with every pedal stroke.