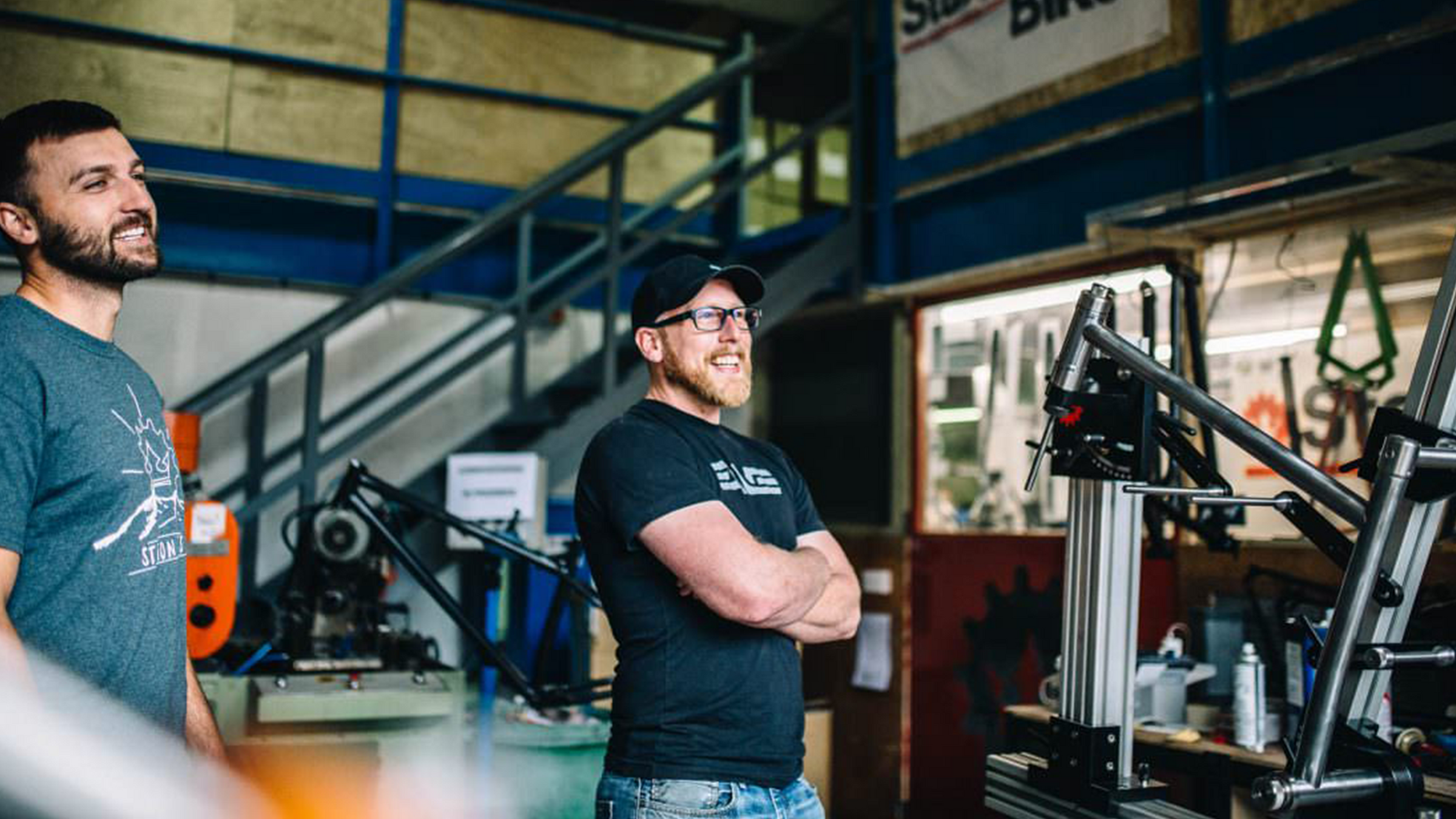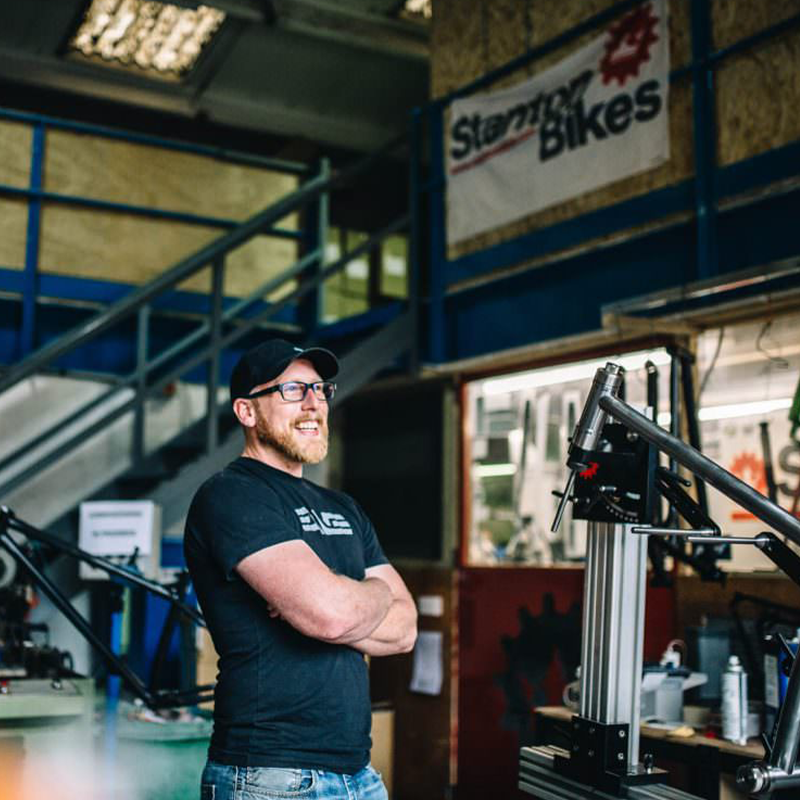 In 2010 Dan Stanton created his first MTB frame - the Slackline - because the kind of bike he wanted to ride didn't exist.
Tired of XC bikes that weren't playful or 4X bikes that were no fun to pedal, Dan took a new approach to geometry that would allow him to ride how he wanted and give him the freedom to express himself.
He soon discovered he wasn't the only one who felt this way. That original Slackline went straight into the Dirt100 and overnight a new bike company was born. One that wasn't bound by the status quo of bike industry thinking and was founded on a principle of of manufacturing frames that inspire play, pleasure and the progression that naturally flows from it.
Why do we say 'Built To Play'?
There's a word you'll see time and time again when you read a review of a Stanton; Playful.
That's no accident. We design and build frames with the right materials in the right places to maximise the joy. Because play isn't just how we learn new skills, judge risk and form friendships as kids - it's how we do it as grown-ups too. Playing isn't a luxury; it's a necessity. It's said that, "When you stop playing, you start dying". Best get out there then!
When you're happy and confident on a bike everything else just flows. So whatever kind of rider you want to be, we think one of our frames is the perfect tool to progress on.
Generations not seasons
With our own factory, in the Derbyshire birthplace of the Industrial Revolution, we make the kind of products we want to see in the world. Free from the pressure of a corporate finance department or the need to conform to industry trends, our frames are produced in generations not seasons. Each one is a careful evolution on the last and only happening every few years.
If we can't significantly improve a frame then we don't change things just to 'freshen up' our offering.
Made for life
Our frames are made for life, wherever life may take you. When you buy a Stanton you join a global community of riders who've been there, ridden that and have come to understand what really counts - enjoying every minute and making every ride matter. Because it does.
When you maximise the fun then everything else just flows. The speed, the skills, the confidence and the creativity - 'That feeling'.
Be the rider you want to be.
Ride the bike you want to ride.
Our principles haven't changed since day one. We design, build and paint frames that inspire play, pleasure and the progression that comes with it.
Because we're all Built To Play :)