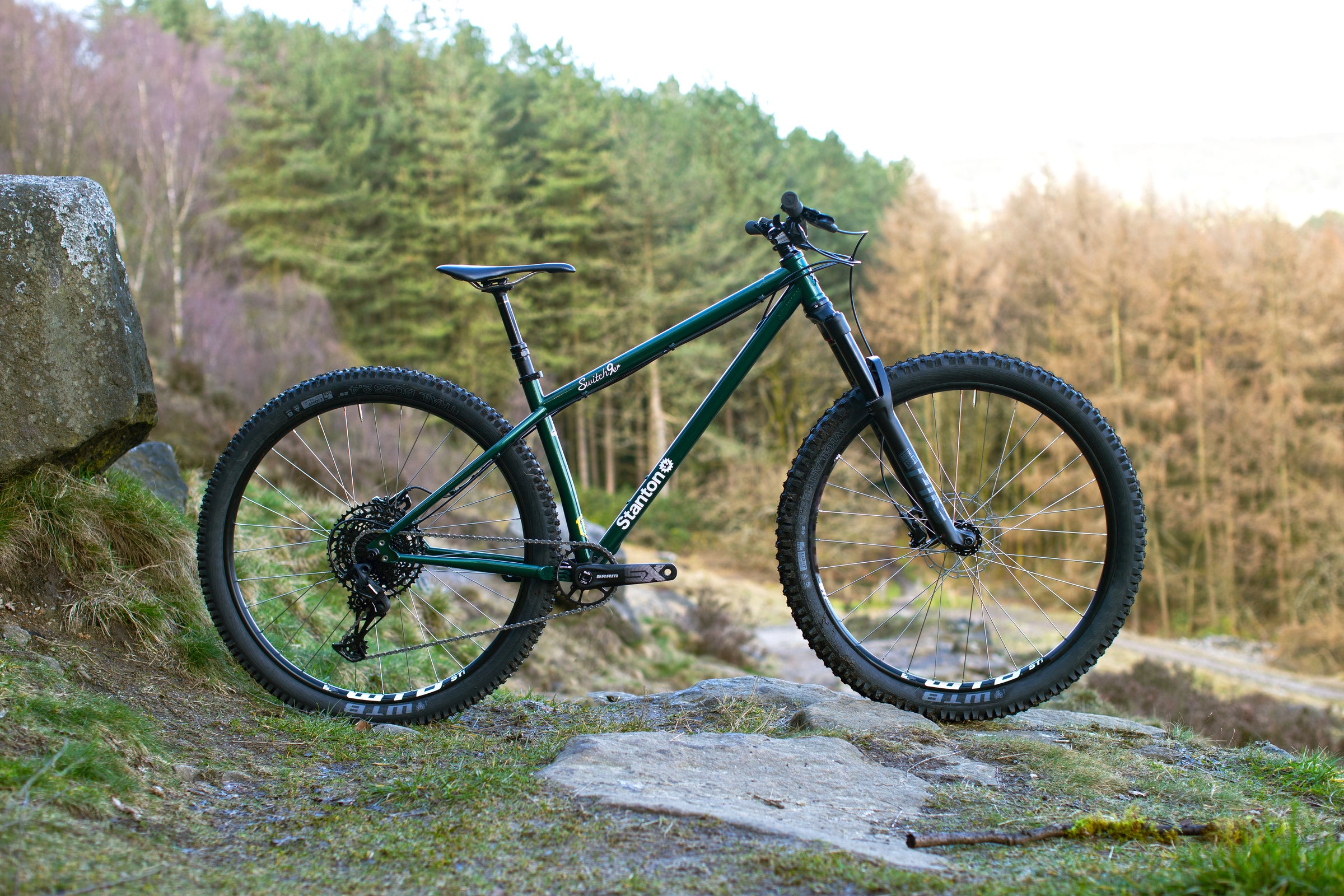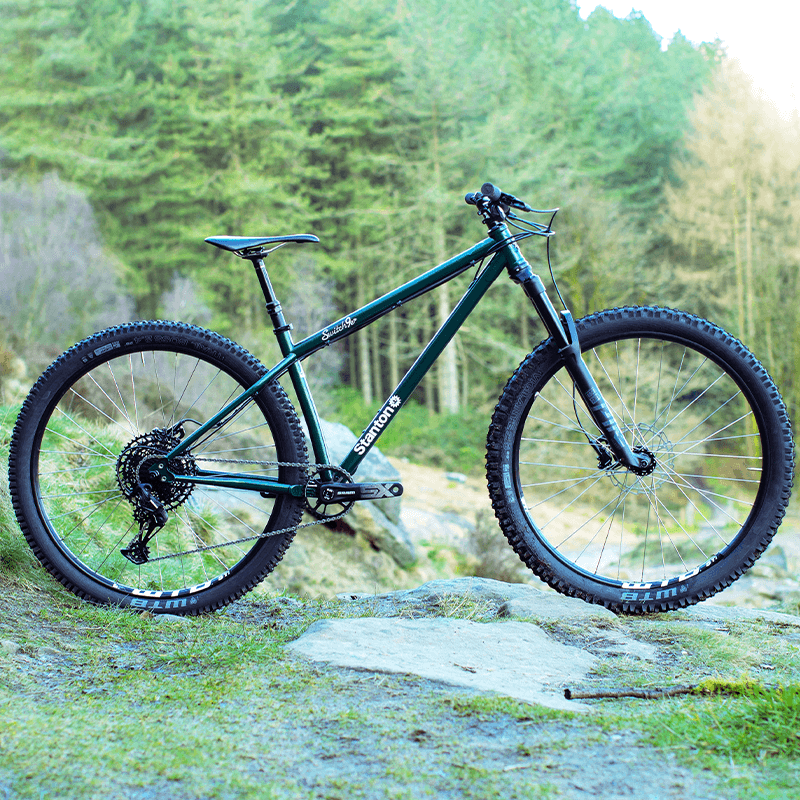 Ride Without Rules
The 29er that doesn't act like one.
The hardtail that'll retire your full-sus.
Naturally playful but super aggressive.
The Switch9er is way more than a clichéd hardcore hardtail.
You want the velocity and capability that comes with big wheels. You want the fun and flickable nature of something smaller. You want to play with your mates on the local but you want to batter your nemesis on the downs. It all comes together in the Switch9er – the ultimate enduro hardtail. 
The daddy of our playful Switch hardtail range, it's a bike that does things it's not supposed to, so you can do things you didn't know you could.
If Goldilocks did geometry
Yeah the geometry's progressive (isn't everyone's these days?) but it's your riding that's going to see the real progression. Whatever the Switch9er comes up against it won't take no for answer, it's just the way it's built.
And how is it built? Let's start with the CNC'd double-sided yoke on the chainstays – full of purpose. That's providing the lateral stiffness you want to hit corners flat out and hold your line. It also means we can bring that rear wheel in, create nice short chainstays to make the bike whip through corners and let you pop that front wheel up. Study the BB drop; not too low, not too high. In the sweet spot that makes the most of a 29er's innate stability but also means it leans willingly into corners.
The right materials in the right places
Choose from Taiwan-made 4130 chromoly steel or UK-made Reynolds 631. Both specified to achieve the same feel, less zingy than 853 but stiffer and more aggressive. 
It's why we use Reynolds 520 for the rear triangle on both frame options. Its blend of strength and compliance also adds to the Switch9er's aggressive but playful character.
The geometry is based around a 140mm fork but this frame is strong enough to go full hooligan with 160mm on the front. In fact all our frames are certified for 10mm over these recommendations – we save the risks for the riding, not the engineering.
Marry our obsession with the details to the natural characteristics of a fast-rolling 29er hardtail and you get a bike that Enduro Magazine voted 'Best In Test' against six competitors.
"As soon as you sling a leg on the Stanton, you feel ready to play, it's one of those special bikes that you only have to sit on to make you smile."  Enduro Magazine
"Sounds awesome, but how does it climb?" (that's right, we can read minds). Well the Switch9er breaks the rules again – a slack hardtail you can pedal up with a smile not a grimace. Like every Stanton it's a bike that's built for pleasure but it can also win you the points. You know that dude who turns up on a hardtail and smashes the field? That dude can be you.
The Switch9er doesn't just just fly round the trails, it flies out of the door too. It's our most popular hardtail and sells as quick as it rides.
Grab yours fast.
Watch Dan's Switch9er TechTalk
Features
Frame Weight – 2.65kg
ISCG 05 mounts and 73mm BB shell, Custom designed CNC'd Yoke that accommodates standard 29 x 2.4 tyre set-up.
Super-short chainstays (428 mm)
Custom CNC'd Swapout dropouts (12 x 148 or 12 x 142). Comes supplied with 12 x 148 as standard unless you specify different dropouts with your order.
Full internal routing takes full-length gear outer for consistent, weather-proof shifting.
30.9 stealth routing dropper-compatible seat tube (34.9 clamp).
Switch9ers in stock now
Why wait for that new bike feeling? Here's what we currently have in stock and ready to rock...
Switch9er frame-only prices:
Asia-made 4130 steel / standard paint - £699
UK-made Reynolds 631 steel / standard paint - £999
Elite paint +£100
Heritage Wrap Decals +£100
Switch9er steel frames in stock now
Here are the fully finished frames we currently have in stock. These products are literally boxed up and ready to ship anywhere in the world within 2 working days from your order. Our stock is selling through quickly so if you don't see the finish that you'd like then just get in touch via email and tell us what you're looking for. We have plenty of raw frames in stock waiting to be painted just the way you want it!